11 Jul

Hello from Profitable Good Group!
Hello from Profitable Good Group!

Welcome to the Profitable Good Group blog! Here we will share perspectives on the evolving role of net impact in the profit-driven business world, and provide a forum to discuss and dissect current events in Corporate Shared Values.
At Profitable Good Group, we specialize in aligning the financial, social and environmental aspirations of our clients and their stakeholders. We help create quantifiable value and impact in a company's local community, corporate culture and bottom line.
Why is CSV More Impactful Than CSR?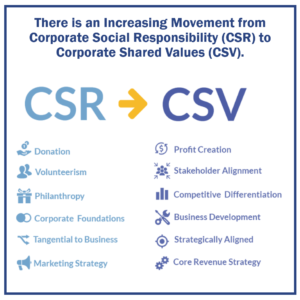 From a business perspective, the well-known term of Corporate Social Responsibility (CSR) falls short of its maximum potential in terms of net impact on communities and business. Fulfilling your social responsibility requirements often implies spending money with no expected financial return. While we agree that CSR is a vital component of any business mindset, we utilize the Corporate Shared Values (CSV) strategic model to provide sustainable revenue growth and powerful social impact. CSV communicates a simple truth: social responsibility and value creation can reinforce each other.
Real-world consumer and market data demonstrates the growing importance and effectiveness of the CSV mindset. 84% of consumers polled said a company's commitment to social & environmental issues significantly influences purchasing decisions. Moreover, high-performing brands with shared value strategy outperformed the S&P 500 by almost 400% from 2000-2011.
Growing Momentum of Impact Investing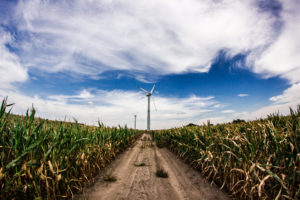 On the investment side, impact investing is becoming a greater proportion of professionally-managed money. Morgan Stanley recently released their Global Investment Committee (GIC) Chartbook which included collected data on impact investing. According to the Morgan Stanley GIC "$1 in every $6 under professional management in the U.S. is aligned with sustainable, responsible and impact investing strategies".   The GIC goes on to say that "by 2050, the business opportunities for sustainability-focused companies are expected to be between $3 trillion and $10 trillion annually, or up to 4.5% of global GDP."
Profitable Good Group's mission is to leverage Corporate Shared Values (CSV) to turn the perennial pursuit of profit into a sustainable engine for Good in the world. We invite you to join the effort – share your perspective in the comments section!